The "Dead Of Night" Tour 2020
---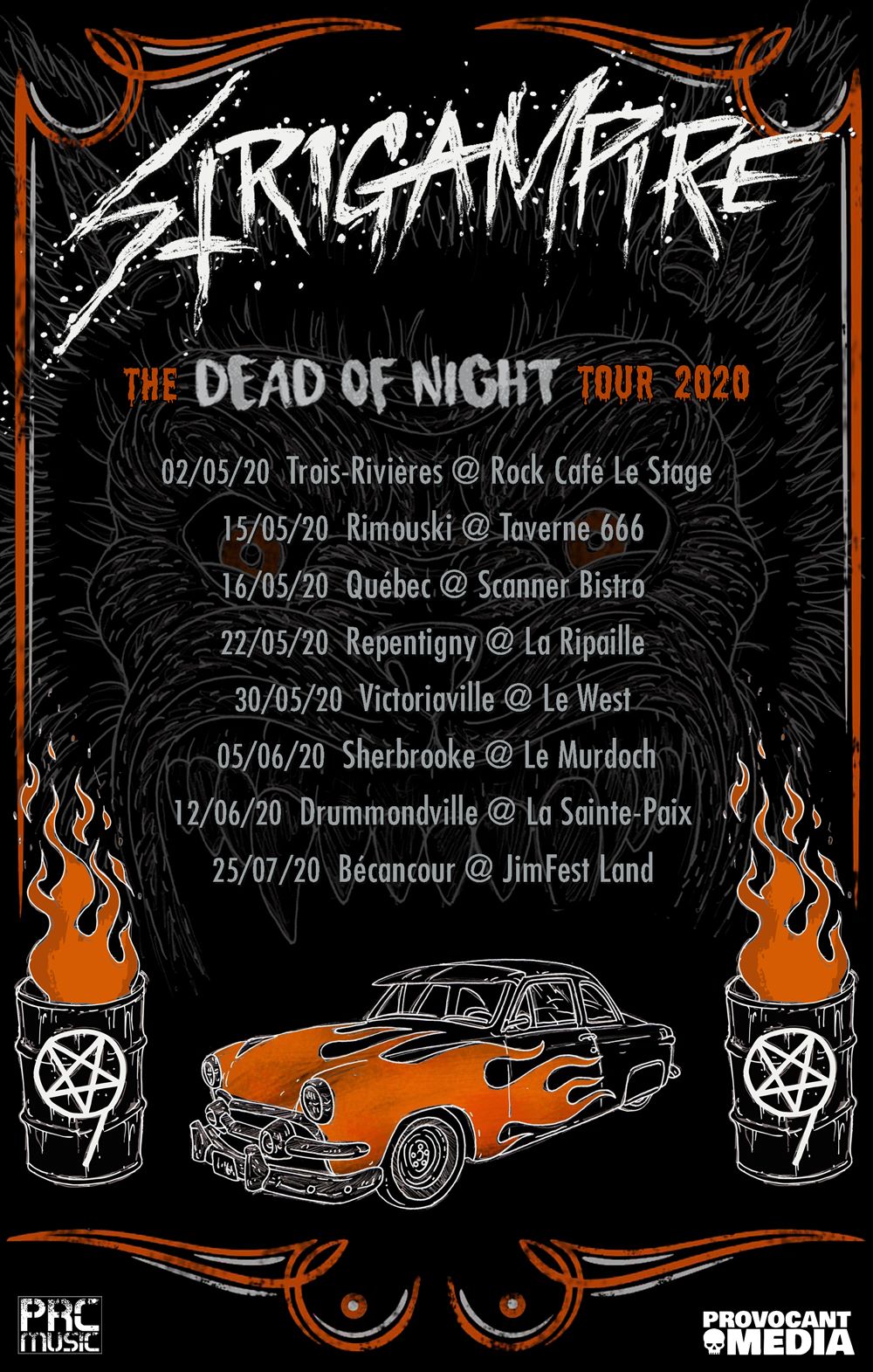 Now at the best of our shape, we are finally ready to destroy everything including our health in the name of Rock & Roll! Come celebrate with us through the few bars we will be visiting this spring!
In addition, this series of shows will be the first manifestation of the energy emitted by our new line-up! We can't wait to go on stage all together!
Until then, be careful and we'll see you in Quebec soon!
_____________________________
Maintenant au meilleur de notre forme, nous sommes enfin près à s'décrisser 'a santé comme du monde au nom du Rock & Roll! Héhé! V'nez festoyer avec nous à travers les quelques bars que nous visiterons ce printemps!
De plus, cette série d'show sera la première manifestation de l'énergie émané par notre nouveau line-up! On a hâté en criss de monter sur scène tous ensemble!
D'ici là, faites attention à vous et on se r'voit quelques parts au Québec bientôt!
---