Unleashing "All To Dominate"
---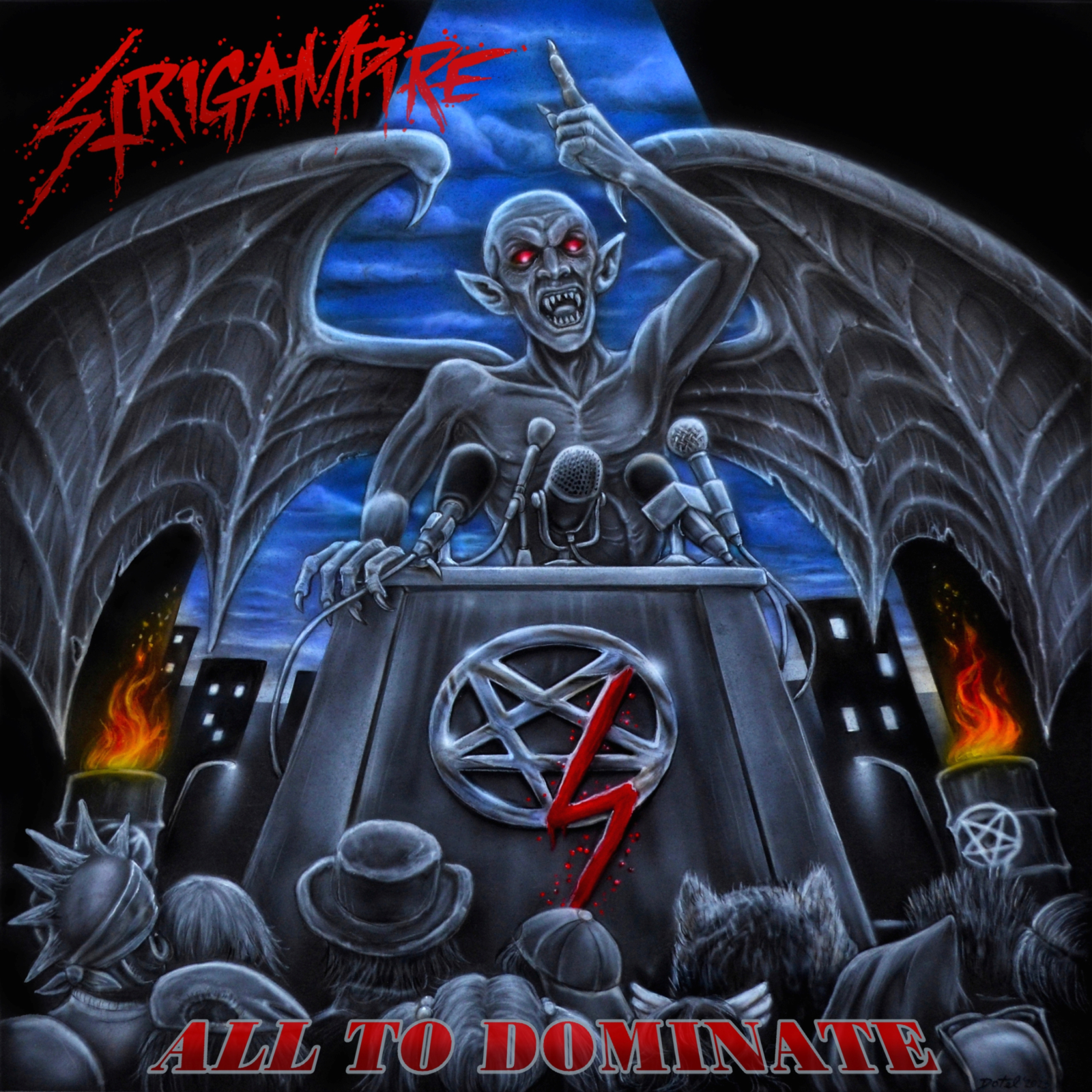 Hey there, Strigampire Crew! We're excited to share some fantastic news. We're on the verge of releasing our latest sonic onslaught, "All To Dominate," which is scheduled to storm the airwaves on December 15, 2023.
Before we immerse ourselves in the tumultuous world of "All To Dominate", let's take a moment to talk about "Liberty," our inaugural single. This track delves into the psychological and emotional aftermath of the COVID-19 pandemic. It's a wild journey, commencing with scorching thrash riffs that build up to potent, rock-fueled passages. Johnny Dead's electrifying guitar solo and the dominating riff are sure to awaken the inner metal warrior in you!
Our upcoming album comprises 10 tracks, featuring nine original compositions and a fucking extreme rock cover! This album is a whirlwind of emotions, traversing from melancholic melodies to commanding anthems. If you're a fan of Dark Tranquillity, Children Of Bodom, Arch Enemy, or At The Gates, prepare for a metal extravaganza.
Catch the lyric video for "Liberty" right here: https://www.youtube.com/watch?v=ocjvdclKICQ
To secure your copy of the album (CD/Digital), visit our Bandcamp page: https://strigofficial.bandcamp.com/.
We extend our heartfelt thanks to producer Christian Donaldson (Cryptopsy) for lending his expert touch to this masterpiece.
Stay tuned for the impending release of "All To Dominate"! 🤘
Stay connected:
– Facebook: https://www.facebook.com/Strigampire
– Instagram: https://www.instagram.com/strigampire/
– Pre-order the album at: https://strigofficial.bandcamp.com/
---