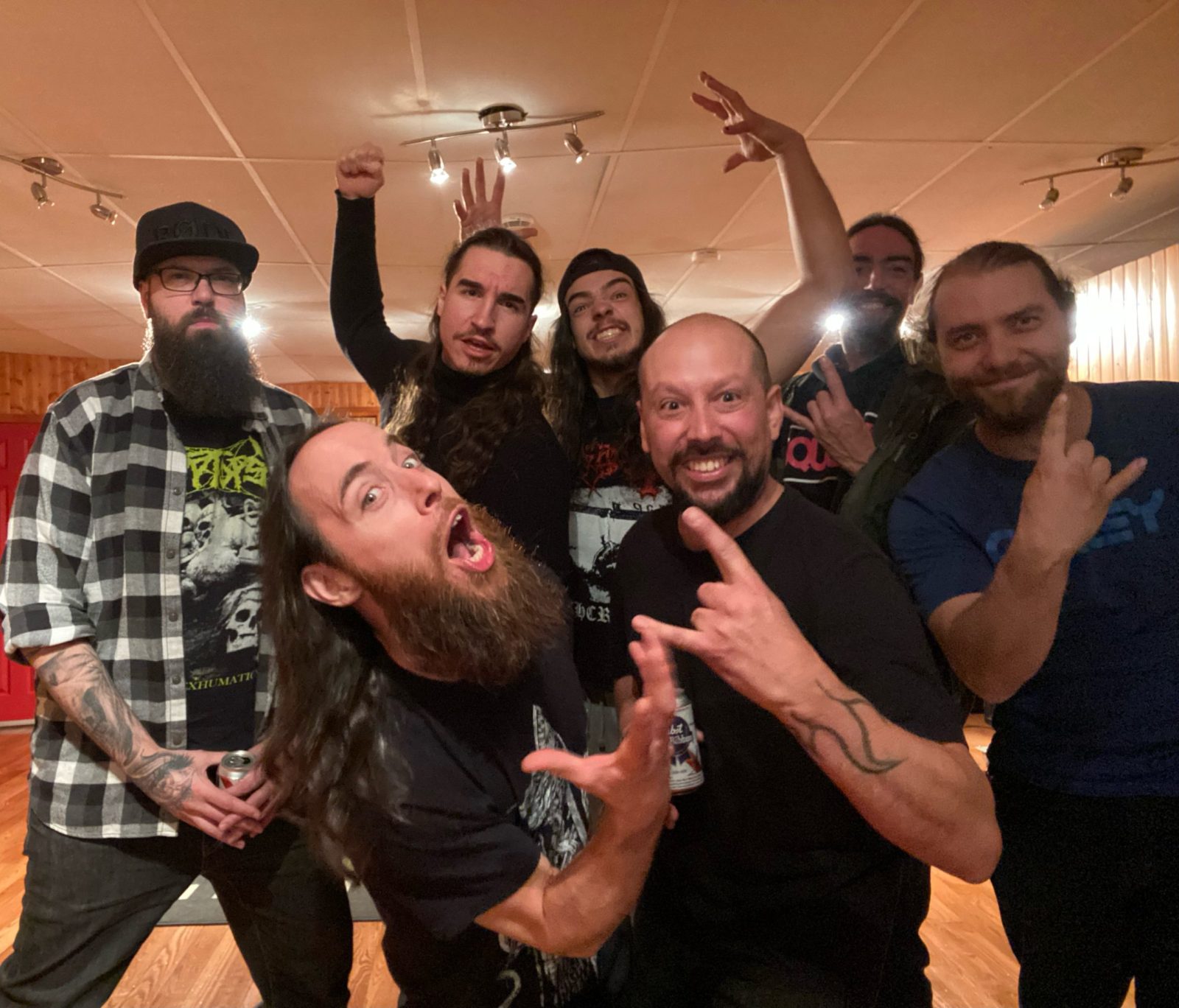 That's it! It was on November 13 that the recording of our 3rd album ended with the Master-Chief Christian Donaldson, known by many as a seasoned sound engineer and producer as well as for the guitarist position he fills within the mythical death metal formation Cryptopsy.
Our adventure with him began a few months ago when, after touring the producers we know here in Quebec, we said to ourselves, well, he's the one who sounds the best!
We had several exchanges over the last few months for tech stuff related to recording but it was from October 1st that the magic started to work! Johnny our conductor and Chris joined forces to start the creation of this album that we can't wait to make you hear!
For the 5 of us in the group, not a month of our lives has passed as quickly as this one. I spent the last week of October with him. For my part, I encountered a very rare specimen! Multi-talented workaholic, this guy is just crazy and so humble! Vegetarian who advocates the benefits of intermittent fasting during the day and alcoholic in the evening, … let's say rather, a lover of microbrewery beers, Chris is the stable and balanced man we were looking for!
Chris is not only good at making an album sound like anyone else, he has this approach to putting others at ease and bringing out the best in them. Our stay allowed us to learn a lot and perfect our art! We come out grown, with much more than a new album! And as a bonus, very interesting encounters because Donaldson is not just a producer, he's a whole family! Thanks to Sara, his wife, for the hospitality and William, Keep on rockin in three languages big boy! I will continue to improve my English…
---